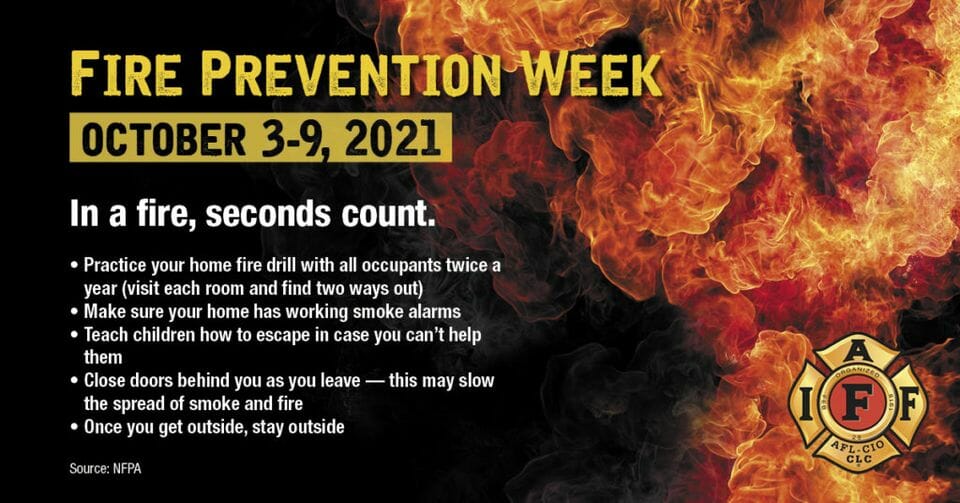 Fire Prevention Week 2021
A disaster escape plan is a must for any occupied building.
This plan is up to you in your home, whether you live alone or have a house full of family 2 exits and a meeting place with access to a phone to call 911 is always a good idea.
The two exits from your house hold should be unimpeded by furniture or debris, and should exit to a ground level when ever possible.
The meeting place should be prominent and out of the way of danger not only from the situation you are removing yourself from but also out of the way of first responders responding to your call for help. Your meeting place should also have communication capabilities when ever possible, a neighbors house for instance will most likely have access to a phone, safe shelter and remove you from harm and danger posed by trucks and people.
No item is worth your life. Exiting the home and contacting 911 should be top priority, do not reenter the structure for any belongings until cleared by the fire department.
For more information please visit:https://www.nfpa.org/…/Safety…/EscapePlanningTips.ashx