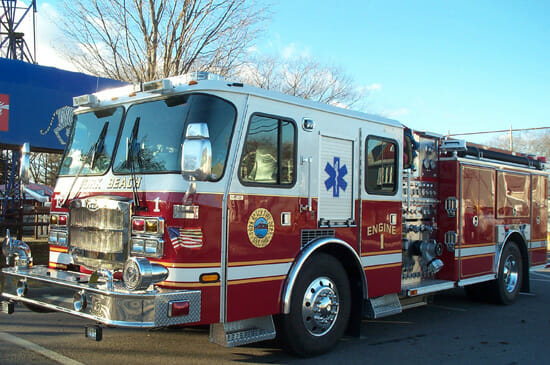 Engine 1
Engine 1 is a 2006 E-One Typhoon. This truck carry's 500 gallons of water, is equipped with CAFS (Compressed Air Foam System), has a pump capacity of 1500 gallons per minute, and has 30 gallons of Class A Foam. This truck is also equipped with our extrication equipment and airbags. Engine 1 responds second due to structural fires within the hydrant district and first due to any motor vehicle accidents. Engine 1 is also our mutual aid apparatus to surrounding towns for building fires in areas with fire hydrants.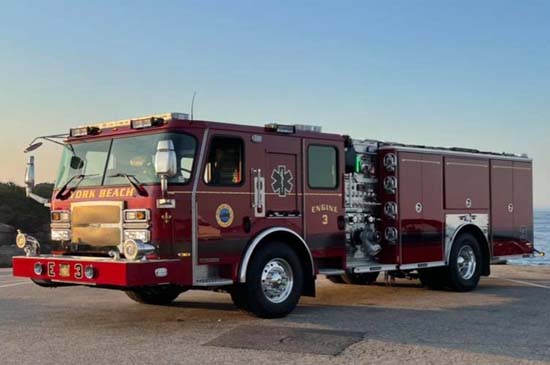 Engine 3
Engine 3 is our newest piece of apparatus that was delivered in May of 2021. Engine 3 is a 2021 E-One Typhoon class A pumper. Engine 3 carry's 1000 gallons of water, has a pump capacity of 1500 gallons per minute, has 30 gallons of Class A foam, and is currently our first due piece of apparatus to any fire call for service apart from motor vehicle accidents, EMS calls, and mutual aid to surrounding towns.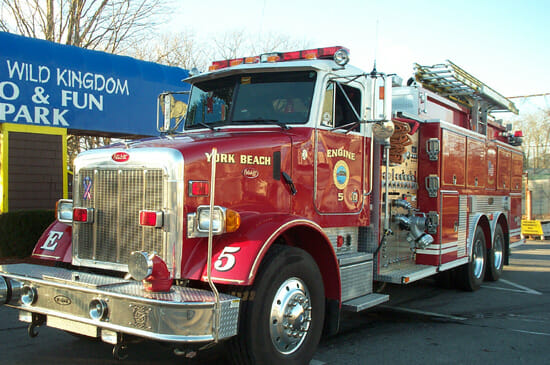 Engine 5
Engine 5 is a 2002 E-one tank truck built on a Peterbilt 357-111 chassis. This truck is our "Water on Wheels" truck. The truck features a 2500-gallon water tank, a pump capacity of 1500 gallons per minute, and 30 gallons of Class A foam. Engine 5 responds to all building fires outside of the hydrant areas of the Town of York, as well as mutual aid to fires in surrounding towns for water supply in areas without hydrants. This truck also features a 3000-gallon portable folding tank to make for quick water dumps by tank trucks for water supply.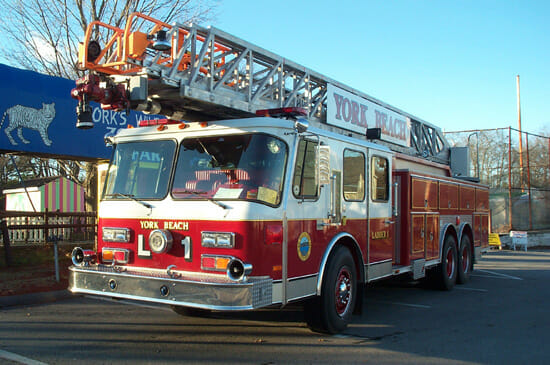 Ladder 1
Ladder 1 is a 1989 E-one Hurricane 110-foot straight stick with a pre-piped water way. This truck is how we get to those hard-to-reach places. Ladder 1 is used for ventilation, search and rescue, and large water application at fires. This truck is also equipped with chimney fire equipment, salvage supplies as well as a wide array of other ladder company tools and equipment. Ladder 1 responds to fire alarm activations, chimney fires and building fires in town, as well as mutual fires and station coverage.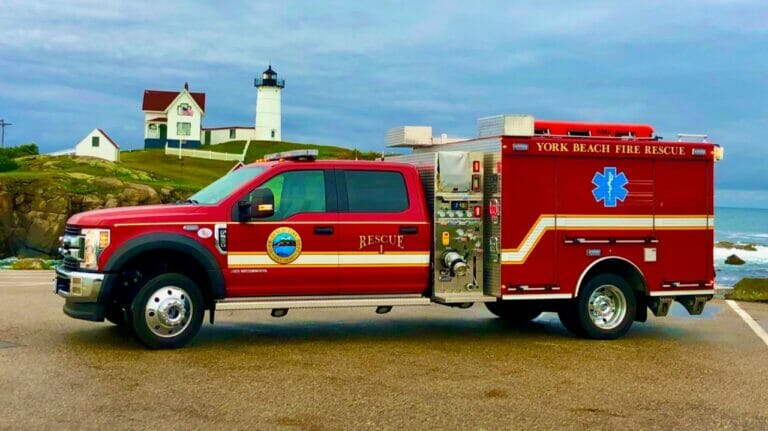 Rescue 1
Rescue 1 is a 2019 Ford F-550 with a Warner rescue body. Rescue 1 features a 1000 gallon per minute pump, 285 gallons of water, and 15 gallons of Class A foam. This truck was designed to respond to all Emergency Medical Calls, rope rescue calls, off-road rescue calls and water related rescue calls in the York Beach district. Often while out on an Emergency Medical call we receive fire related calls. We kept this in mind while designing Rescue 1 and created it specifically so that, if need be, it can be used in a firefighting capacity.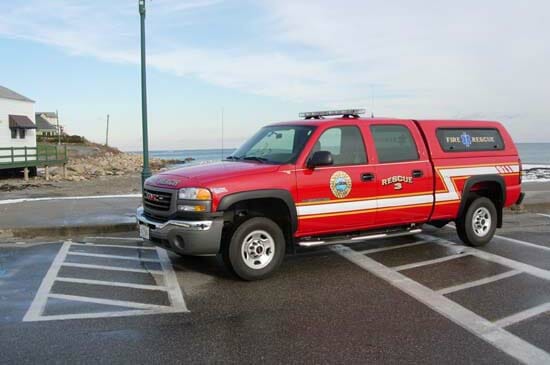 Rescue 3
Rescue 3 is a 2005 GMC Sierra 2500 HD. Rescue 3 is a service truck designed to be used to get personnel places, respond to secondary Emergency Medical Aid calls, and control traffic at incidents where roads may be closed for extended periods of time. This truck is also used to bring equipment to scenes if needed equipment is not present.