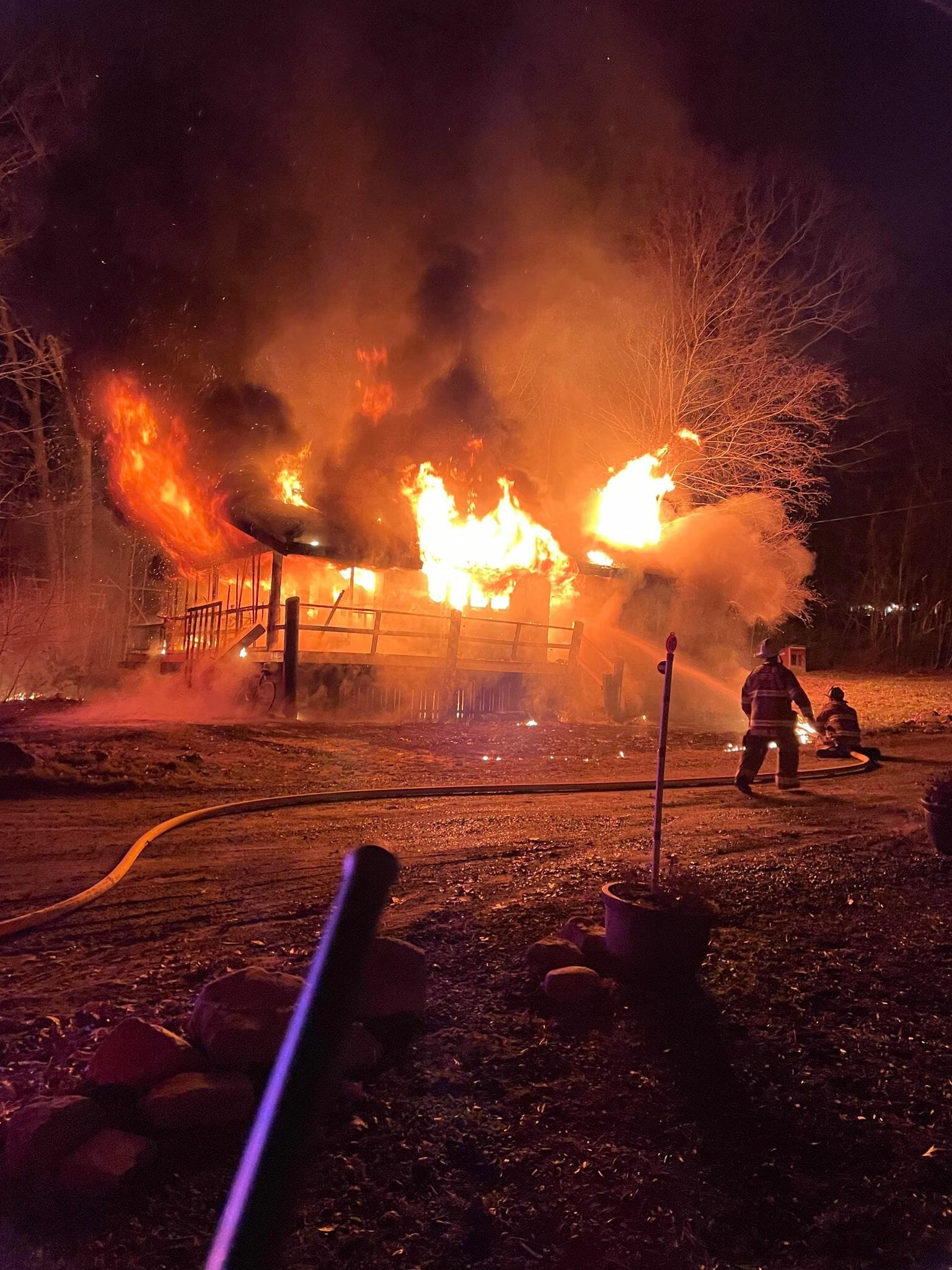 Structure Fire at 51 Spruce Street
Shortly after 7:00 pm on Saturday December 4th 2021, York Beach and York Village Fire Departments were dispatched to 51 Spruce Street for a report of a building fire. The first arriving engine company reported a single story 34X24 wood frame residential structure well involved. A 1st alarm working fire assignment was transmitted bringing an Ogunquit engine and a Kittery engine to the scene and a South Berwick ladder to the town for station coverage. York Ambulance also provided an ALS ambulance to the scene. The fire was brought under control within an hour and there were no reported injuries to civilians or firefighters. Crews remained on scene for several hours assisting the Maine state fire marshal's office with the investigation.
Incident Commander: Chief Jeffrey J. Welch
Alarms: 1
Number of Engines: 5
Number of Ladders: 2
Number of Ambulances: 1
Additional resources: York PD, York Water District, Central Maine Power
The cause of this fire remains under investigation and anyone with information is asked to contact the York Beach Fire Department @ 207-363-1014.